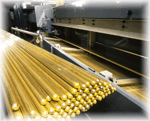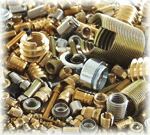 in line with the latest research findings



At our Amberg location, we work using highly efficient production methods and minimal staffing while at the same time deploying highly qualified specialists - for the benefit of our customers.

Over the 50 years of our company history, the number of products we have manufactured adds up to billions. The production process is precision engineered down to the last perfect detail. State-of-the-art facilities produce around the clock - with the utmost accuracy and quality.

One of the great strengths of our company is its ability to produce large-scale series efficiently and at reasonable cost without compromising flexibility. We are able to provide a quick solution to customer bottlenecks or to produce non-standard parts at reasonable cost even for small production runs. We are proud to provide a cost-to-performance ratio capable of competing in the tough global marketplace.

Our well stocked warehouse allows us to supply standard products at short notice, so helping customers minimize their storage costs.



Top